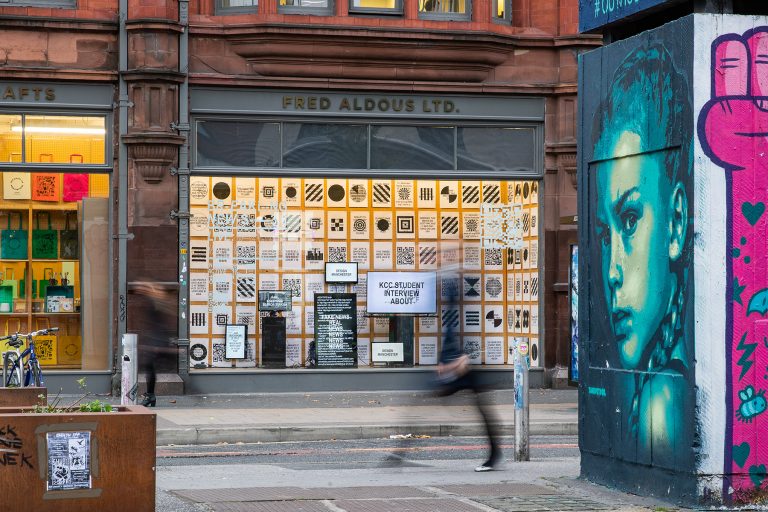 Every year we have a theme that runs throughout the festival, creating a narrative that brings all the events together. This year we the artist we brought in inspired us to push our theme much harder; his work made us think about how we could engage with people of all ages and connect up our trusted network.
Patrick Thomas is a designer, teacher and artist based in Berlin, he updates his popular instagram feed regularly with thought provoking observations and print work from his studio. He also contributes to his teaching instagram klassethomas which is just as vibrant.
What we discovered when we met him, is what a warm and generous man Patrick is, supremely talented and humble, bringing with him his Liverpudlian sense of humour. He helped us develop this year's theme with two brilliant installations, one in the window of Northern Quarter institution Fred Aldous, and one fluid that runs throughout the whole festival. He also contributed to two of our partner exhibitions… we're not sure where he finds the time!
Below is a short film following Patrick as he lands in Manchester for DM18, explaining more about his 'Breaking News' project and joining us at Manchester Art Gallery for our 'The People Are Revolting' protest workshop.
Video shot by Rikki Chan.