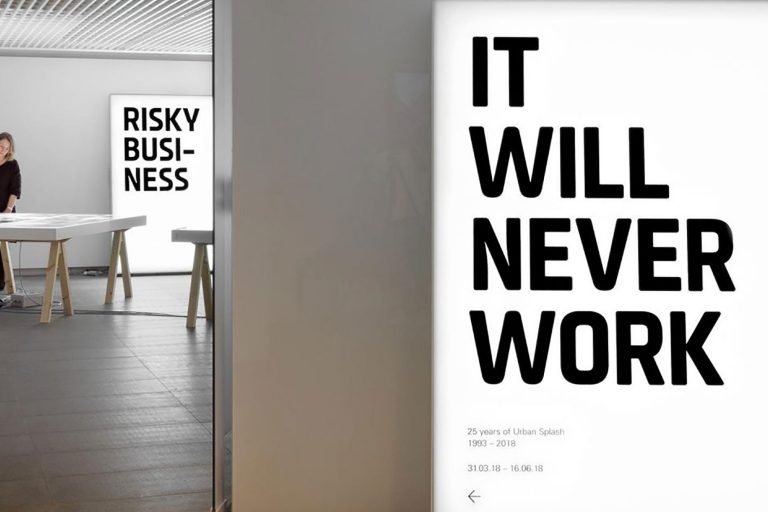 by Kasper de Graaf
The railway arches at Mayfield, a stone's throw from Piccadilly Station, is what all of Manchester was like when Urban Splash was born in 1993.
So Tom Bloxham, the developer's co-founder and CEO, felt right at home at the future housing session of Design Manchester's Liveable City conference, which took place in the unreconstructed splendour of Arch 8 – "a proper Manchester venue", as Tom described it.
He used the occasion to tell the story of Urban Splash and its plans for the future. Described by the FT as "the housing market equivalent of a designer fashion label", Urban Splash has been one of England's most imaginative developers of homes and commercial spaces since, 26 years and £1 billion-worth of developments ago, it was set up by Bloxham and architect Jonathan Falkingham.
We've made a movie of Tom's talk, which you can see here.
Since then the developer has transformed urban areas all over the country: in Manchester, Liverpool, Birmingham, Bradford, Sheffield, Bristol, North Shields, Walsall, Milton Keynes, Windermere and Plymouth – almost everywhere, in fact, except inside the M25.
Known for sympathetic redevelopment of mills and warehouses, the company also began focusing on newbuild and the future of construction as long as two decades ago.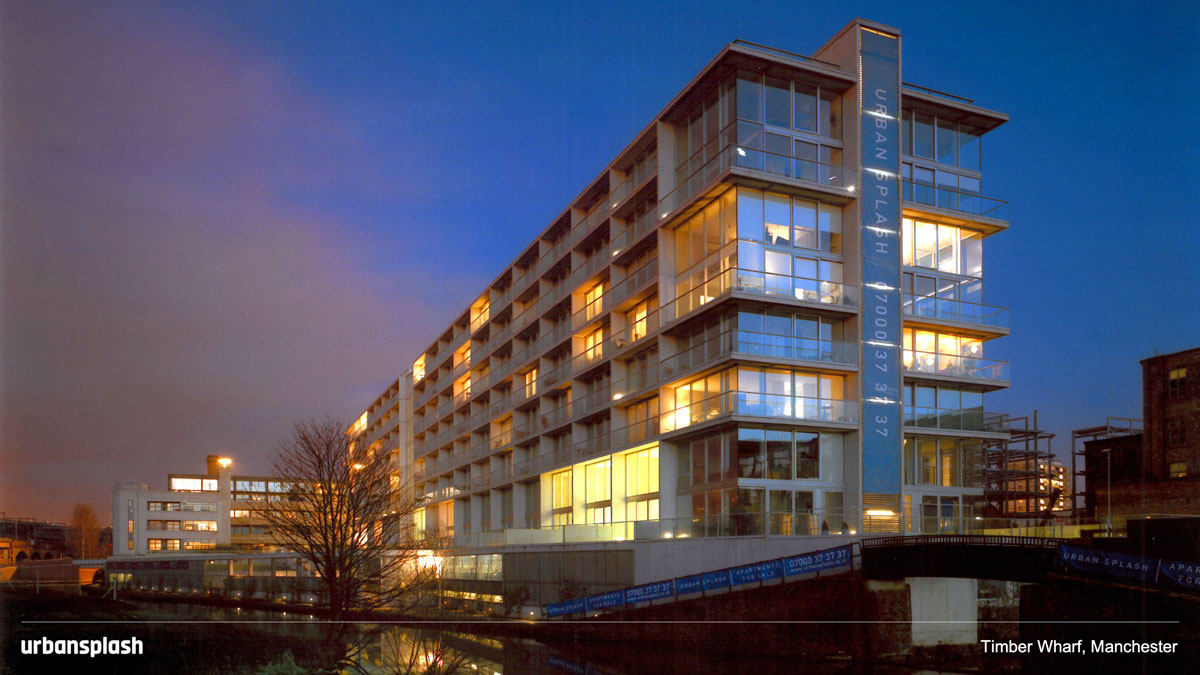 It was in 1999 that Glenn Howells won a Richard Rogers-adjudicated competition to create the new Timber Wharf at Castlefield. Here they began exploring options for good quality affordable housing, in a development that delivered social, privately owned, rented, and shared ownership homes, all behind the same front door and all the same spec, pepper-potted around the building.
That was a strong indication that the Urban Splash approach is driven by values as much as it is by hard-headed commerce.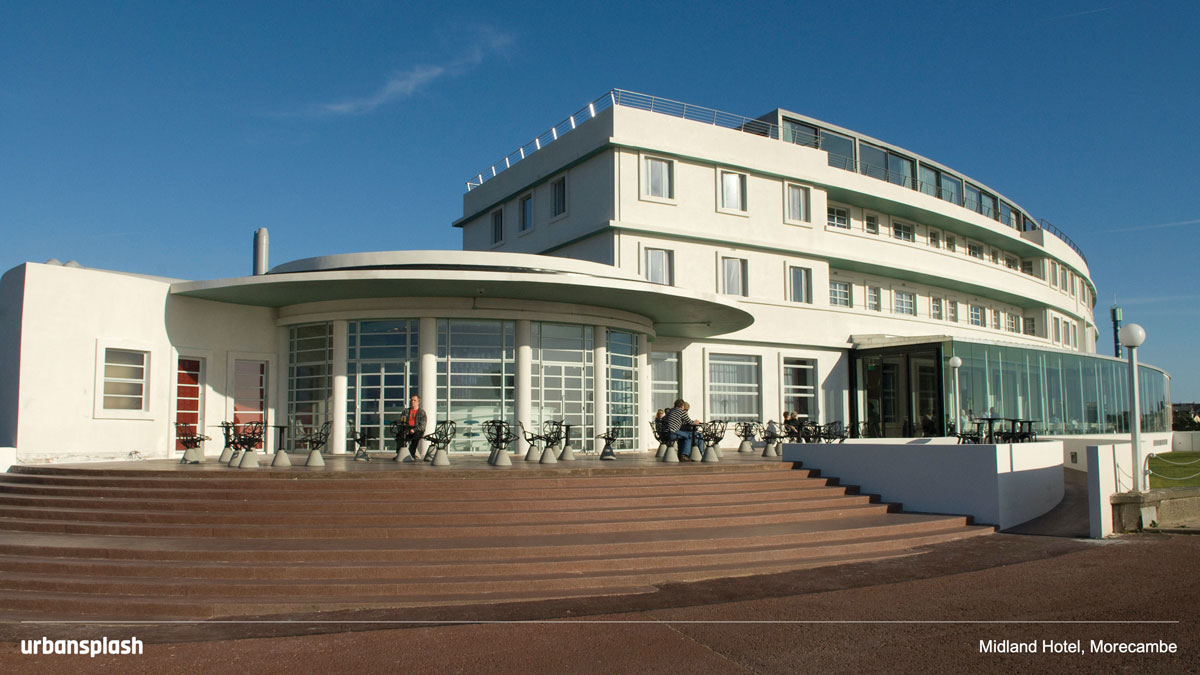 Re-imagining heritage buildings stayed part of the story though, with developments including the boutique Midland Hotel in Morecambe (Room 302 is best, apparently, with hot tub on the roof), Park Hill in Sheffield popularised by the Arctic Monkeys wearing Je t'aime Park Hill T-shirts on Top of the Pops, and the Royal William Yard "on the wrong wide" of Plymouth, where no restaurateur wanted to come but which now is the centre of eating and drinking in that city.
The commitment to modern, modular construction as a way of delivering durable quality and value homes for families continues to drive Urban Splash, which has entered into a joint venture (House by Urban Splash) with Japanese modular construction giant Sekisui House.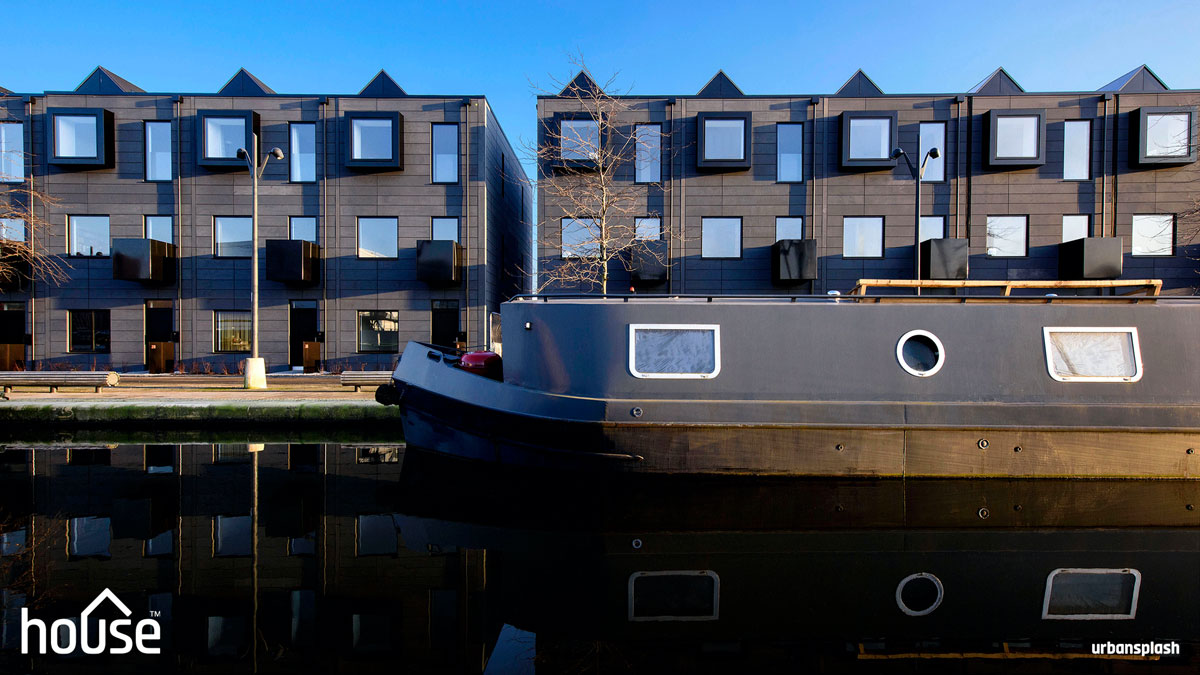 The shared values are about being modern, "super-human" and design-led, giving people choice about what they want in their homes, and building green by default. The modular houses they are building today take about three weeks to build in the factory and three can be assembled and installed on site in a day. But the intent is clear. "We are not delivering units," Bloxham says emphatically. "We are delivering people's homes. The quality of those homes will affect their lives for generations."
It will never work was the title of an exhibition of the Urban Splash story last year – this being what Tom and his team are habitually told when starting on a new project.
It hasn't put them off, and they remain motivated by the oath apparently sworn by the citizens of ancient Athens:
"We shall leave this city not less, but greater, better and more beautiful than it was left to us."
After Tom presented the Urban Splash story he stayed for a question-and-answer session with the audience chaired by RIBA North director Suzy Jones. Watch it here.