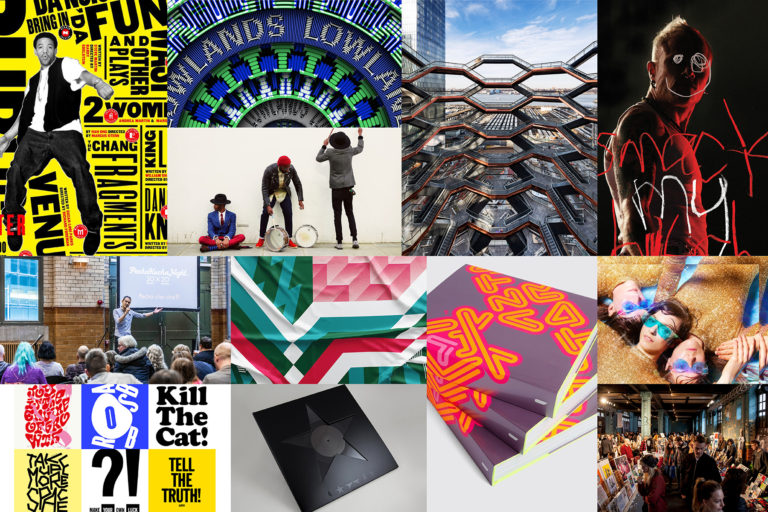 SMART THINKING, THINKING SMART.
Now in our seventh year we've assembled a cast of hundreds to roll out 35+ events (and a few more to come) across November.
The theme for DM19 is (redefining) SMART. This year the festival celebrates those who take their own path, and make and break the rules alongside the resourceful, the nimble, the canny, the people who can lift or shapeshift an idea and inspire us to move forward (wherever forward may be!).
Programme Highlights
The DM19 Conference: SMART THINKING, THINKING SMART
The festival's flagship event is the DM19 Conference, taking over the entire venue at The Bridgewater Hall on 22nd November, with five separate areas featuring talks, workshops, seminars, interactive installations, Q and A's, craft and making.
Talks
From Buzzcocks to Bowie with Garrett and Barnbrook, is a partner event with the Louder than Words festival, addressing the art of designing the perfect album sleeve – from Buzzcocks to Bowie – the rise, fall and rise again of the album cover with designers Malcolm Garrett and Jonathan Barnbrook
 TDR™/MCR: from A to Z and back again…is an evening dissecting the latest book from Unit Editions "The A-Z of The Designers Republic". TDR™ founder and creative director Ian Anderson trawls through the A-Z of TDR with Adrian Shaughnessy acting as interlocutor, referee and first responder.
Conferences and debates
Creative England IDEATE is a new programme for Greater Manchester-based creative businesses looking to expand into immersive storytelling. Bringing together leaders from across the ever-growing world of immersive – from AR/VR, to audio and sound design, theatre and experiential events – to provide expert advice on creating innovative cross-platform content. The programme kicks off with a two-day bootcamp where attendees will hear directly from industry experts at the forefront of creating new immersive content.
The Great Debate: What Makes a Liveable City? The debate returns, hosted by Design Manchester's Kasper de Graaf. And featuring a panel made up of Ben Young (Standard Practice, the Pilcrow Pub), Jo McCafferty, (Levitt Bernstein), peace campaigner Dr. Erinma Bell OBE (CARISMA, Deputy Lieutenant of Greater Manchester), Dr. Stephen Willacy (chief city architect of Aarhus), and leading cities and placemaking expert Patricia Brown, (British Property Federation)
Liveable City is a celebration of architecture and urban planning where central and local government, businesses, politicians, professionals and the general public take part in talks, seminars, and debates.
This three-day conference, organised by Design Manchester and the Royal Danish Embassy in the dramatic Manchester setting of Arch 7 at Mayfield, offers six separately bookable symposia addressing the question of how to find new ways in which cities can become better places to live, work and play as well as increase quality of life for everyone, with speakers including Manchester City Council Leader Sir Richard Leese, the city's culture director Dave Moutrey, the city architects of Aarhus and Aalborg, Manchester Society of Architects President Nick Moss and numerous other leading architects, designers and ;policymakers from Manchester and Denmark..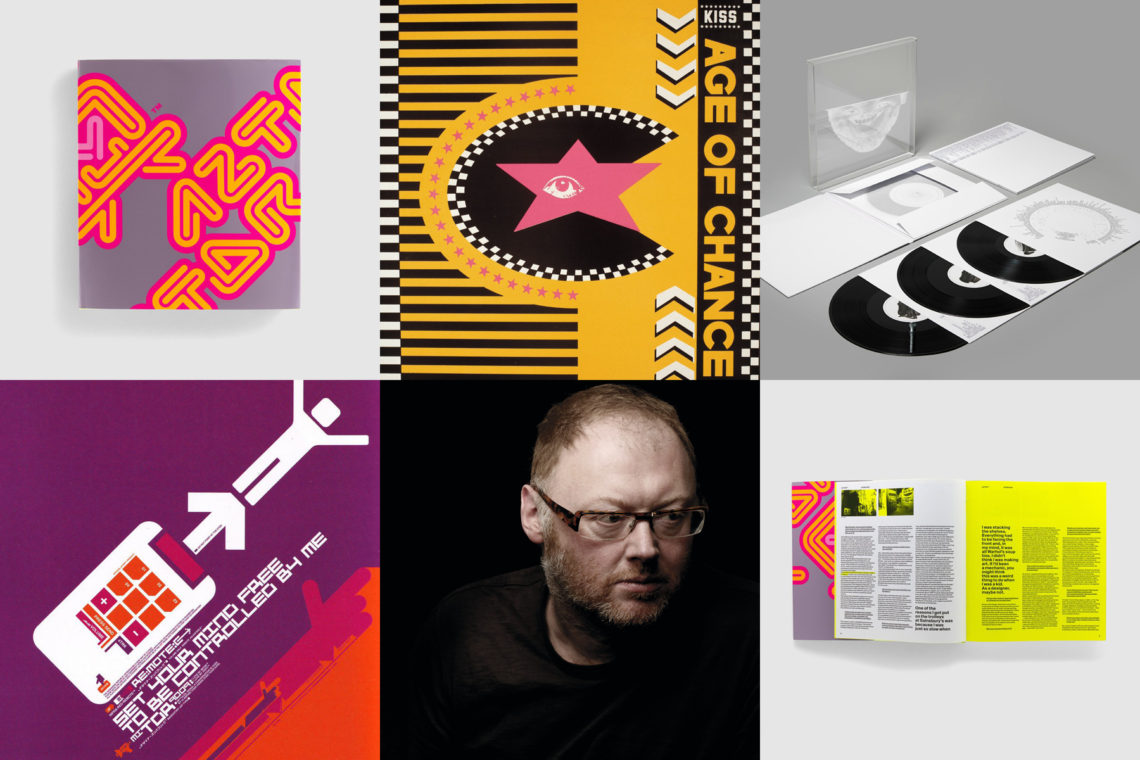 Exhibitions
Public Theatre Posters is an exhibition of poster designs for New York's Public Theatre by celebrated graphic designer, Paula Scher, partner of Pentagram New York.
Paula Scher is a keynote speaker, talking about her remarkable career as one of the world's premier graphic designers, she will also give a separate talk specifically about her work for Public Theatre and the posters on display in the Benzie Building's Vertical Gallery on the morning of Saturday 23 November.
The New Art School Rules! Curated by John Rooney, Malcolm Garrett, Kat Au and John Owens, at Bury Art Gallery, this exhibition presents a new collective manifesto of formative rules for creative practice made from more than 100 submissions received by the museum from contemporary artists, designers and image-makers including Chris Ashworth, NB Studio, Fred Deakin, Marion Deuchars, Sea, Extinction Rebellion, Harry Pierce and many more.

Strip! How football got shirty The National Football Museum's Score Gallery hosts an exhibition celebrating the design, fashion and technology of football shirts, which examines the very fibres of shirt fashion, design and technology through the ages, from the heavy woollen jerseys of the Victorian era to the heavily branded polyester of today.
 Strip! – the world's largest curated exhibition of its kind – captures the growth of the football shirt phenomenon, charting the replica boom and the bold designs that followed, right through to the high-tech advancements and retro reappraisals.

Social events and fairs
 "It's networking, but not as you know it"…Relight Your Fire, presented by Sanderson Jones and organised by ANNA, is a chance to share the highs and lows of running a small business, being an independent creative or sole trader during an evening where you'll have a laugh, some drinks and food and re-connect with the reasons why you started doing it all in the first place.
The Manchester Print Fair is a regular independent art & design event that celebrates all manner of printed design, from artists' books and zines to posters and tea towels.
 Now a firm fixture in the Design Manchester calendar we see the massively popular fair take place in the iconic Manchester Cathedral. The event is completely free and family friendly.
View the full schedule here
A smart bit of video we shot…
We take a short tour of Manchester with Northern design legend Swifty, now based in Hove he talks us through thinking smart along with Manchester graffiti artists Aske_P19, Qubek and many more capturing a graffiti Jam taking place at Projekts Manchester for the Marcus Intalex Foundation with the legend Goldie.